Eco Friendly Soap
Friendly Soap's eco-friendly soap bars are vegan, cruelty free and packaged using plastic free soap packaging, featuring recycled and recyclable cardboard. Our natural soap bars are created using natural ingredients, ensuring your skin and hair will benefit as much as the planet. Our plastic free soaps are crafted in a squeaky-clean process, and every team member is paid more than the living wage.
OUR ETHICS AND AFFILIATIONS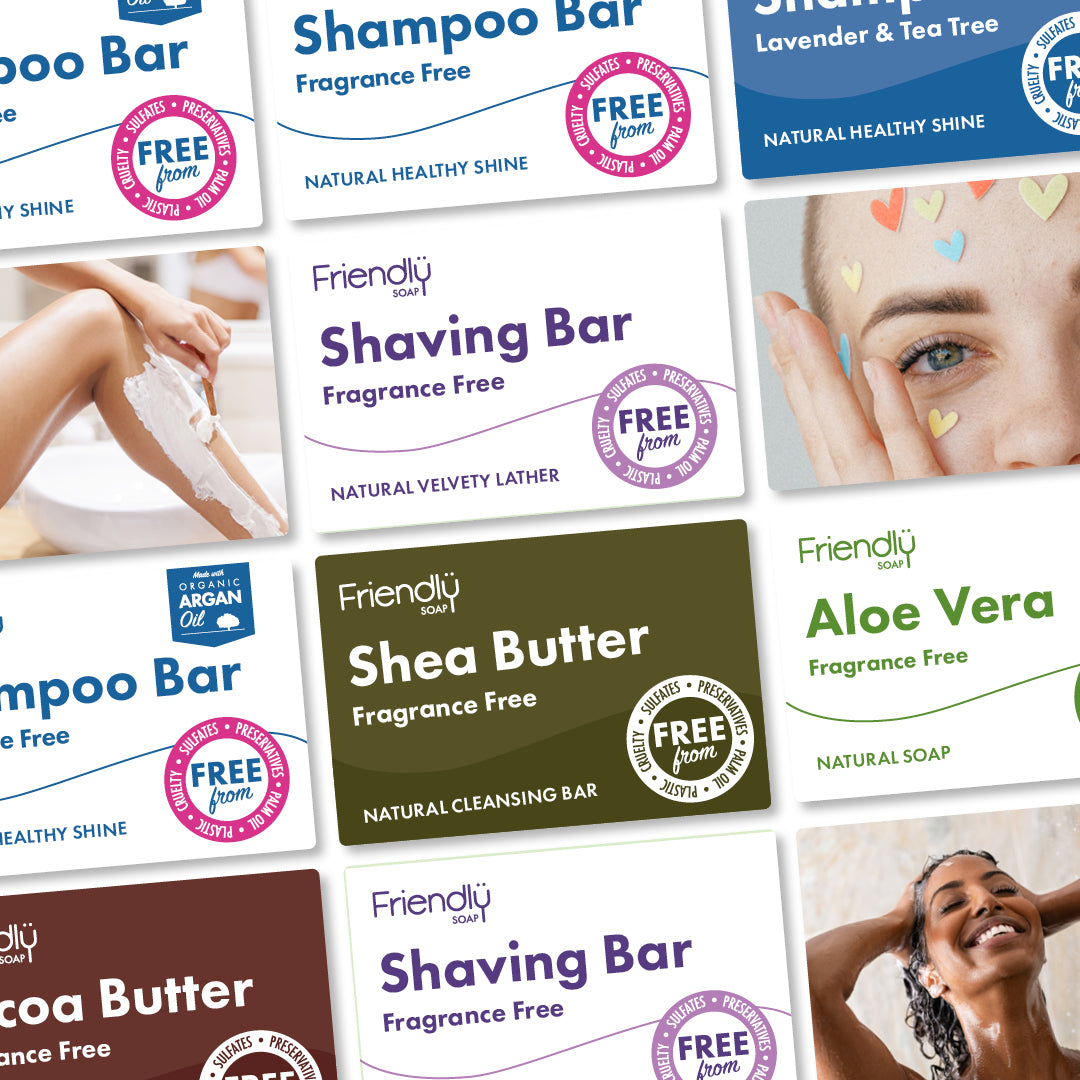 FRAGRANCE FREE
When no scents makes perfect sense.
Our unscented soap range of products are perfect for purists, with simple, natural ingredients that are kind to sensitive skin.
SEE THE UNSCENTED RANGE
DOING GOOD THINGS TOGETHER
Every Friendly Soap website order generates a 10p donation to both of our charity partners, Just A Drop and ForUsTree
The importance of working together

With every Friendly order you are helping international charity, Just a Drop to support their vital COVID-19 hygiene projects around the world.

More Information

Rooting for change

With every Friendly order you are supporting Forus Tree, a community group dedicated to replanting our lost local woodland and hedgerows.

More Information
It's about reshaping this yearly shopping spree by turning it into a movement that champions sustainable choices and nurtures the environment rather than harming it. 

It's about reshaping this yearly shopping spree by turning it into a movement that champions sustainable choices and nurtures the environment rather than harming it. 

If we collectively choose to shop more mindfully, we have the power to make a meaningful difference which will positively impact people, animals and the planet. Here's a quick checklist...

If we collectively choose to shop more mindfully, we have the power to make a meaningful difference which will positively impact people, animals and the planet. Here's a quick checklist...

Here's our handy guide to make things a little easier when reading online reviews so you can see which reviews are real and which are not:

Here's our handy guide to make things a little easier when reading online reviews so you can see which reviews are real and which are not: